Get active on PRIMA and win a Tablet!
At Hendrix Genetics we love field data, and we are curious to know how our breeds perform in the field. At the same time, we would like our PRIMA users to understand the potential of our PRIMA app. To harvest the power of data it is important to fill in flock data on a weekly or daily basis. To encourage the use of accurate data collection we have decided to raffle a tablet.
Are you the lucky one? Would you like to a win a brand-new tablet?
Let's see how to participate to the lottery…
What we ask you is to fill at least
The four basic traits of production:
Mortality
Lay % (number of eggs produced)
Average egg weight
Feed intake
Or the three basic traits in rearing:
Mortality
Body weight
Feed intake
Important! As the contest is open for all new and existing users, we kindly ask all participants to send an e-mail where you confirm your participation in this contest.
.
.
"If you confirm your participation via e-mail and fill in the requested data for 2 consecutive months, you are eligible to participate in the raffle to win a TABLET!"
What to expect on PRIMA development for this year?
The year 2022 brings along even more challenges compared to 2021, feed prices continue to rise, and Highly Pathogenic Avian Influenza is widespread. Despite, this current difficult situation, we must stay positive and to look at the opportunities and solutions available to face these challenging conditions. Data and data solutions might play a key role in these difficult times.
At Hendrix Genetics we like data, and we strongly believe in its potential use for a better decision-making process. Data is not only important for us, but also for our customers and more in general to the entire poultry sector. As a result, the company is continuing to invest in services such as PRIMA, not only as an app but as an entire package of digital services.
First half of the year
Since the first release in April 2021, PRIMA only focused on the Commercial Stock level. This means that you can use the app to record management parameters such as mortality, egg weight, production, etc. and visualize these values with nice graphs.
By the way, do you know that you can share the results the results of your flock with another PRIMA user?
Have a look at the Section 8 of the user manual: Link to the PDF.
Or visit the PRIMA web page, section tutorials, and learn how to do it.
In June 2022 you can expect the release of the so called "multi generation" and "multi species" modules.
Multi generation: As a user you will be able to start using PRIMA not only at the commercial level but also at the Parent Stock level. Practically, we are introducing new Basic traits that were not present in the current version, such as male mortality and male bodyweight, but also the input KPIs at the Hatchery such as eggs set, eggs transferred, hatched females, No. of first choice females, chicks' mortality etc.

Multi species: The new version of the app will see an extension of the species available, including SASSO Traditional Poultry and Hybrid Turkeys. This means that from June onwards, you can enter your Turkey and Traditional poultry flocks as well!
End of the year
Collecting data and visualize them in graph it is nice, but it is not enough. We plan big and start small, very small. How many times have you wondered how you were performing compared to other peer farms, hatcheries, or, compared to national averages?
Benchmarking the performance is becoming more important than ever in these challenging times because of course we all want to perform well and get better at what we do. Setting up a benchmark system is anything but easy, but it is good to start somewhere. So, the idea is to start deploying a Power BI report, where it will be possible to benchmark the performance of your flocks against other flocks of your farm, or national averages etc.
We will keep you updated in this topic!
We always work with the latest (global) breed standards, so you will always stay up to date!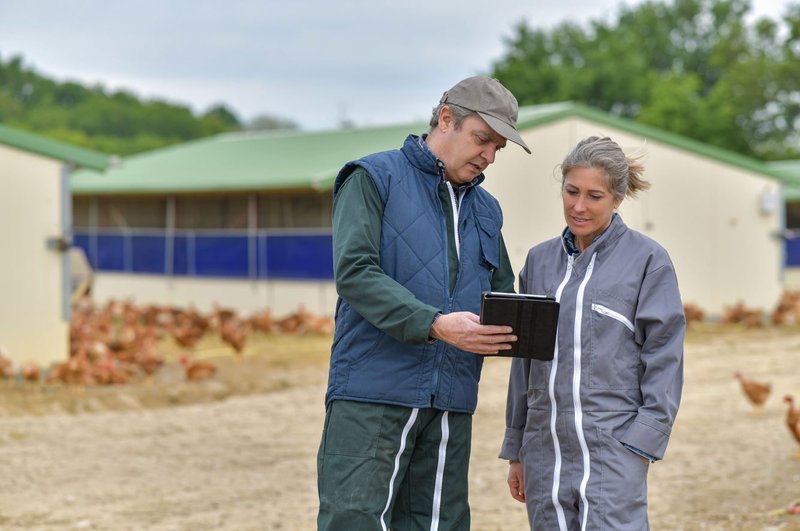 How can PRIMA effectively help me on the farm?
Have you already tried to start a data collection program at your farm and somehow it didn't succeed? Are you willing to give it another try and unlock all the potential that data analysis could bring to your flock? We are here to help you make this happen!
Most of the time we tend to believe that data collection systems are only for big companies and that they require a lot of investment, time, and effort. That is not the truth and today we want to show you how you can implement an amazingly simple, reliable, and useful data collection system on your farm to help you improve your production and make the best decisions for your flocks!
"The first questions you may ask yourself: Why should I collect data on my flock's performance and how can this data help me to make better decisions on the farm level?"
When you have a consistent and high-quality data collection program you can translate the numbers and notes into visual management charts where you can identify by sight tendencies on your flock behavior, for example, a sudden drop in egg production accompanied by a rise in bird mortality. When you take a closer look to your data, you could see that the week before a drop in water and feed intake has been recorded. This information could have been a reason to ring the alarm bells, and to take actions to minimize the losses. An extra round of inspecting the flock and its behavior or consulting your veterinarian could be among your actions.
The above is just one of the examples of data-driven decisions, as there are endless examples in relation to data.
It sounds great to have the chance to use these data insights to take actions at the farm level, but we all know that unexpected things can happen in our daily lives that could disturb your data collection routine and ruin your program. To avoid these situations, it is particularly important to keep your main goal always fresh and follow a plan! So, to start it is crucial to draw this plan very detailed and create your data collection routine. It sounds complicated but all you need to do is to answer some simple questions like:
What data do I need to collect?
Why is this data important?
When should I collect the data?
Who will collect the data?
How am I going to collect and store the data?
By asking yourself those questions you can define a procedure to collect the data you will need and keep it stable and reliable. An example of data collection plan would be then:
"I want to know how many eggs are produced every day so I can check if I can see any unexpected changes in egg production. Therefore, I will collect my eggs (run the eggbelt, or pick the eggs from the nests) every day at the same time. After collecting and counting I will use the PRIMA app in my mobile phone to enter the number of eggs produced. In this way it will be saved, and it allows me to see quickly if an unexpected change took place."
And you can add more steps and routines accordingly to the amount of data that you want to have. It does not sound that complicated, right?
But to guarantee that your plan will run smoothly, and your data will be consistent some things are key:
It is better to start small and grow your expectations according to your availability instead of having a huge plan that you will not be able to follow. When things do not go as we thought we tend to get frustrated and give up, so to make it happen do not try to collect too much information at once. *Tip: choose 2 traits for the flocks at production stage and collect them for a couple of weeks, like this you can feel how the data collection routine will fit in your daily (or weekly) schedule and find opportunities to grow your plan.
Prepare your data collection environment on beforehand. For example, if you are using a spreadsheet on a paper, it is crucial to print enough sheets every week and have a pen always available, or if you are collecting data with your mobile, you will need it to have enough battery to use it through the note taking process. Keeping a good set up of the necessary materials is a half-way done!
Have a list of the information that you want to collect and how to do it. See bellow a list of the most common traits used to evaluate flock's performance:

No. of dead birds per day.
Amount of feed delivered per day (you can weight your silos before and after feeding or calculate how many bags of feed per day you are offering)
No. of eggs produced per day
Average egg weight per week (you can easily measure by tray and calculate the average egg size from that tray in case your egg packer does not provide this data automatically, it is advised to weigh at least 10 trays).
Average body weight per week during the rearing period (weight at least 100 chicks/pullets to have a reliable measurement, always at the same day of the week)

Keep the same metrics, which means if you are weighing your birds and eggs in grams keep it always in grams, if you are measuring feed intake in kilograms, always use kilograms. This sounds silly but it is very important, since variation in metrics could cause confusion when visualizing the results which can lead to errors when interpreting the bird's performance.
So, now that you already have a good overview of what to do it is time to get started! And to help you succeed with your data collection plan we would like to show you how the PRIMA app can help you on making this process even easier!
Why using PRIMA to collect flock data?
You have flexibility – By having your cellphone always with you the data collection process can happen at any time! And you do NOT need internet connection to do that because the app will save your changes even when it is offline!
You can go from basics to advanced – once you decided to grow your data collection plan beyond the basic traits PRIMA allow you to collect and store information on lighting programs, vaccination and medications used by adding comments, water intake, second quality eggs, etc.
You can have data-insights on site – because PRIMA automatically updates the data that you're collecting you can use the data charts to evaluate tendencies throughout the whole flock lifecycle, which can help you to act fast and always get the best out of your birds!
Not convinced yet? Please have a look at our How-To use PRIMA videos on our website or send us an e-mail.
We will be happy to give you a DEMO and discuss all the possibilities that you can unlock by using PRIMA!
Best of luck with your data collection plan!