Closure of MiteControl, an Interreg Project
Mitecontrol is a European research project to develop effective and sustainable treatment approaches to control PRM infestation using an integrated pest management (IPM) approach.
The poultry red mite (PRM), Dermanyssus gallinae, is a major threat to the egg production industry worldwide and in the North-West European region in particular. The prevalence of PRM is extremely high and increasing; more than 90% of the farms in NWE are infected, causing economic losses of over 100 million annually. Red mite infestations pose serious animal health, welfare and public health concerns, and affect the productivity of the egg industry.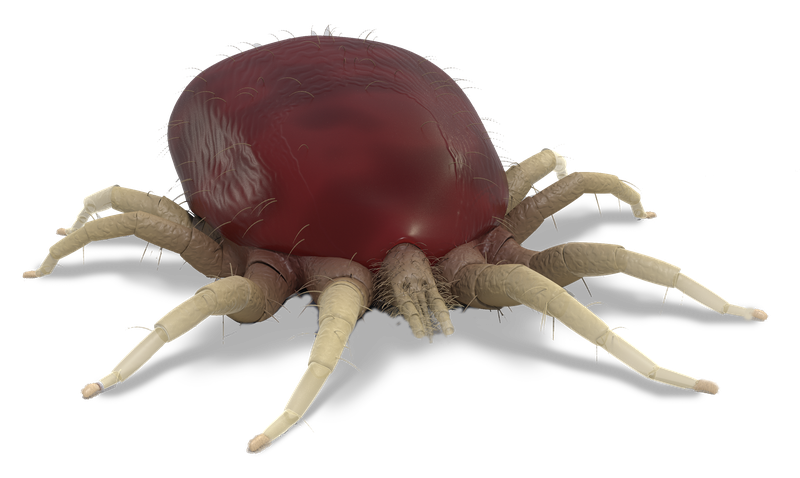 Copyright Picture, Merck Animal Health
Treatment of poultry red mite is very challenging for farmers as only a few products are licensed for use during egg production and first stages of infestation are difficult to detect and to treat. A sustainable IPM approach is needed to decrease chemical treatment, ban illegal treatment (and avoiding future fipronil-like crises), increase animal health and welfare and economic benefits and meet consumers' demand for healthy food (eggs with less pesticide residues).
MiteControl has been built on previous research activities and aimed to develop, test and demonstrate an innovative automated monitoring technique (smart digital farming), necessary for an early warning system to alert farmers that (extra) anti PRM treatments are needed. Through transnational cooperation, MiteControl has brought together multidisciplinary knowledge and skills needed to jointly develop, improve and test innovative promising treatments, included in Integrated Pest Management (IPM) programmes that can be applied on farms directly. Three IPM programmes have been implemented and demonstrated on the Experimental Poultry Center in Geel, as well at 10 commercial (pilot) poultry farms across north and western Europe resulting in low infestation levels and reduced negative effects on production, animal health and welfare. Being a stakeholder, we partnered as an associated partner in the Interreg red mite project.